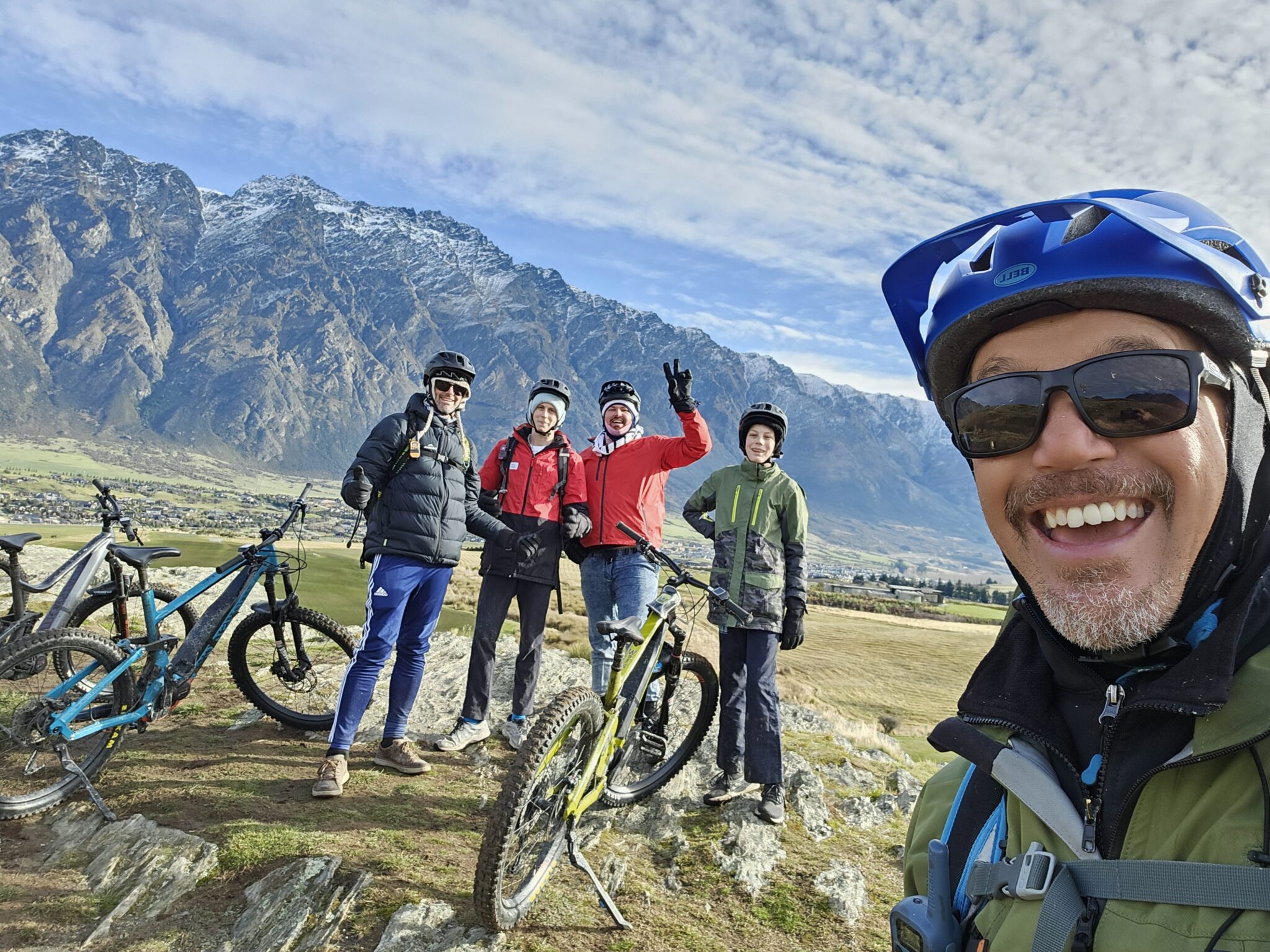 Contact directly and Get the Deal!
We offer 10% off! (exc.Public Holidays)
Email us directly with your Name, chosen Tour, Date and Number of people
Mention that you are after the Best Price offer
We will send you an invoice and a tour info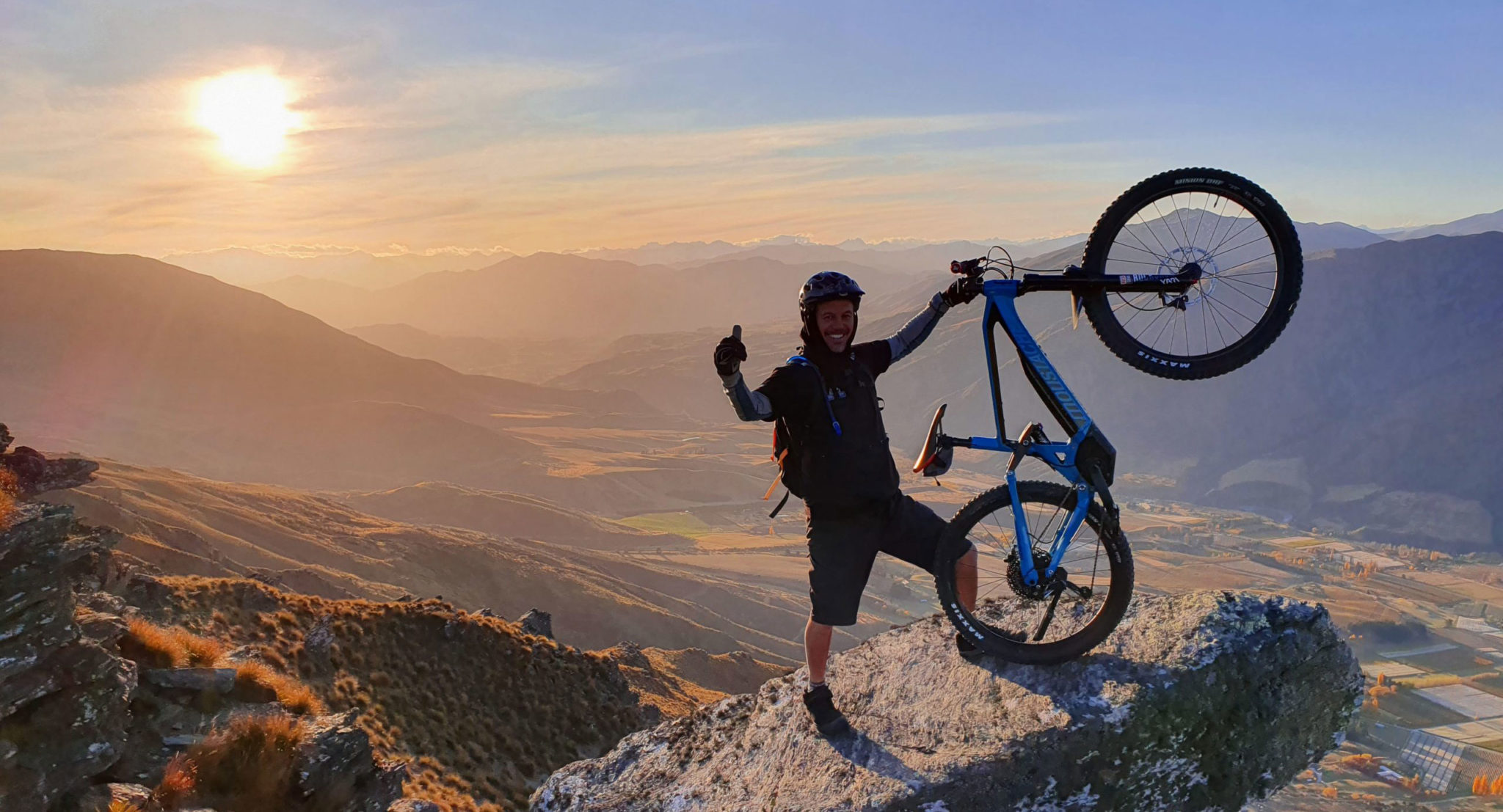 eBike Adventure is back – 21-22 October 2023!!!
From Easy up to Advanced Ride options.
Exclusive Crown Range climb with our team!
Don't miss out! Book now!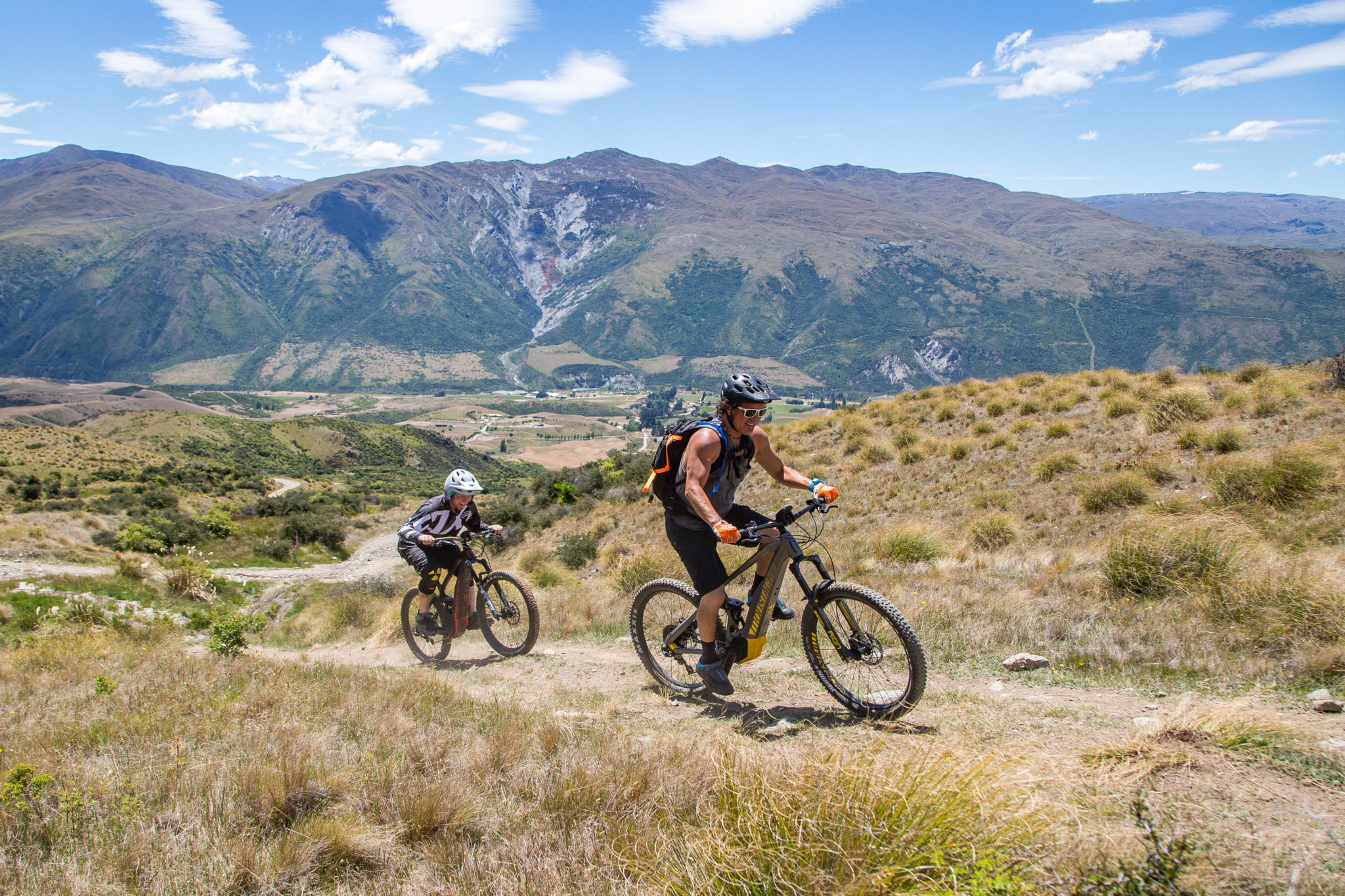 Why not take advantage of our local eBike experts on a guided tour with your own equipment? We offer a 50% discount on any of our tours if you bring your own eBike.
Simply select where you'd like to explore and contact us.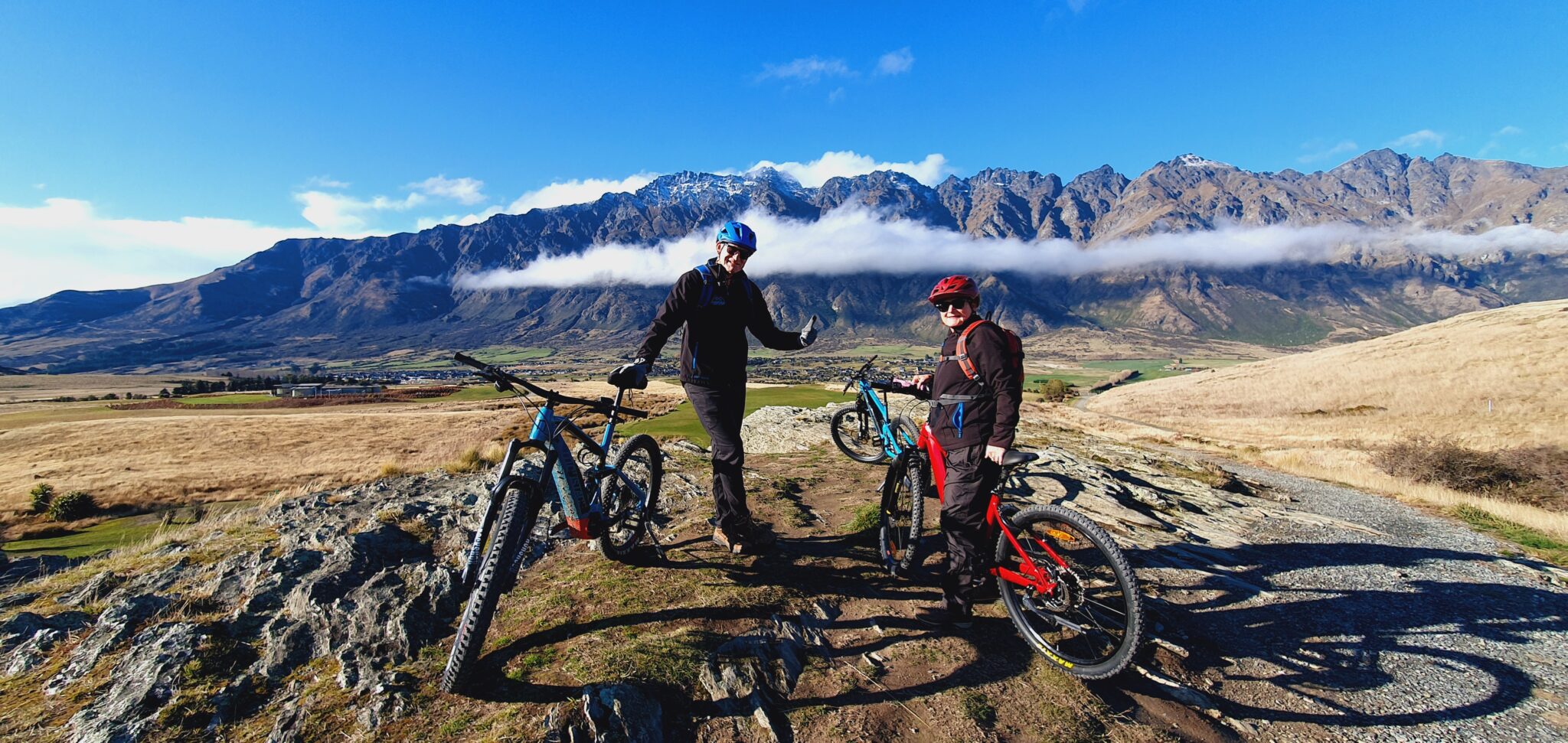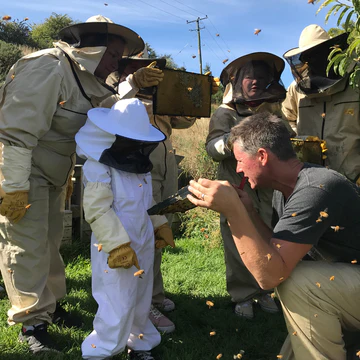 Combo package
Scenic
eBike Ride + Bee & Honey Tour
eBike through Hidden Gems towards the Lake with the Ride to the Sky and experience Bee & Honey Tour with the Buzz Stop Centre – $249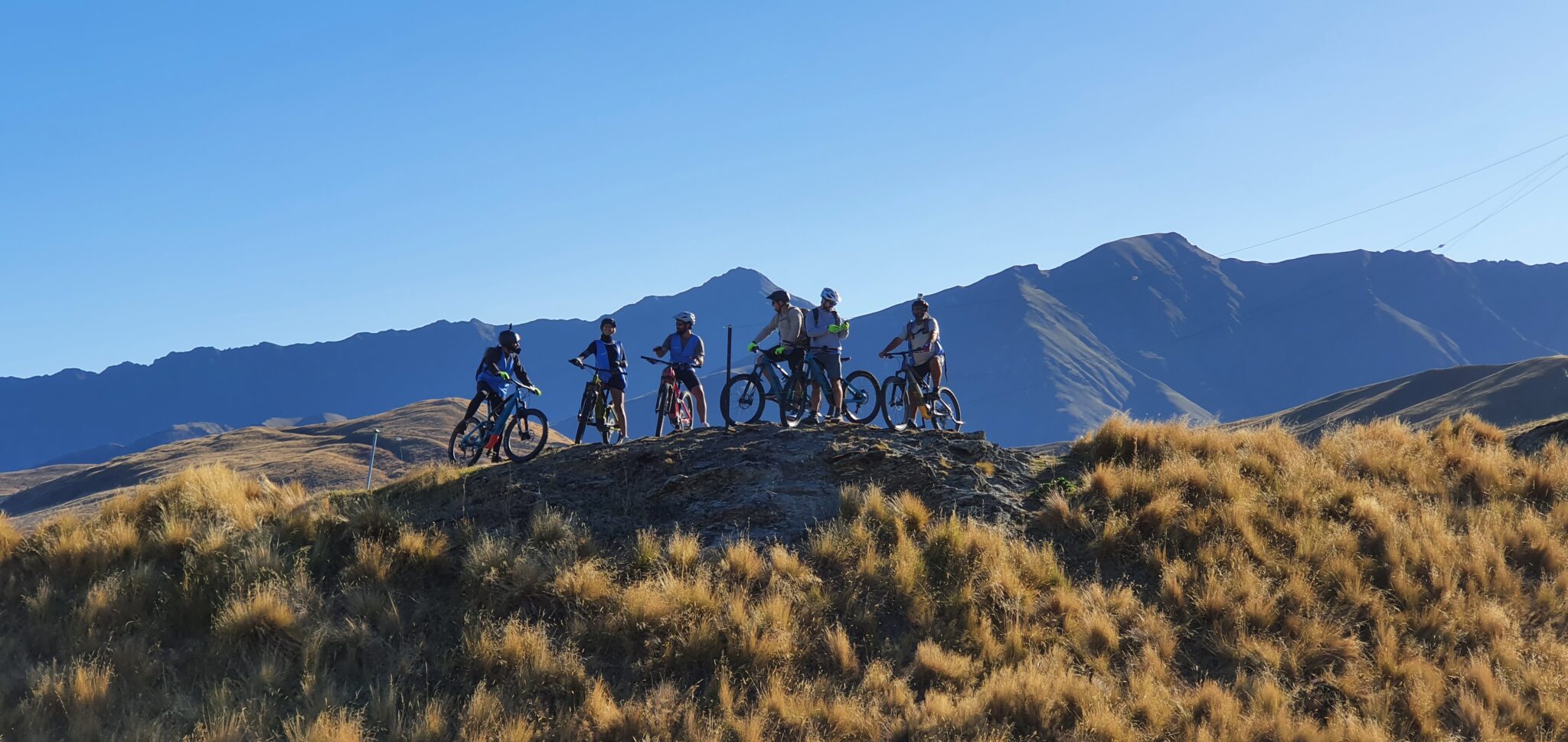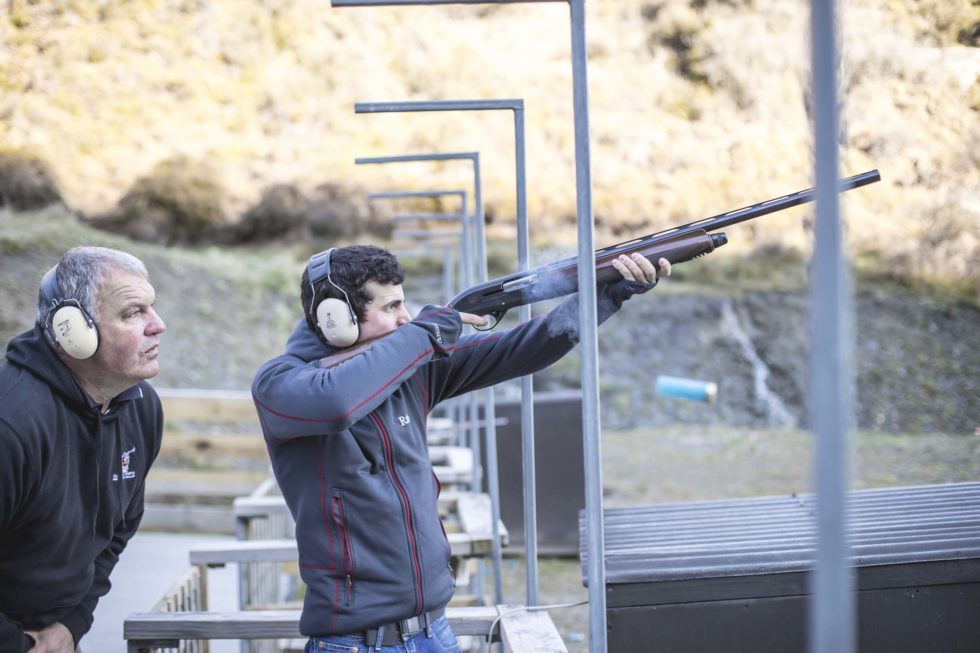 Combo package
Mountain
eBike Ride + Clay Shooting
eBike up the mountain with the Ride to the Sky and experience shooting activity with the Break One Clay Target sports – $299 (min 4 people)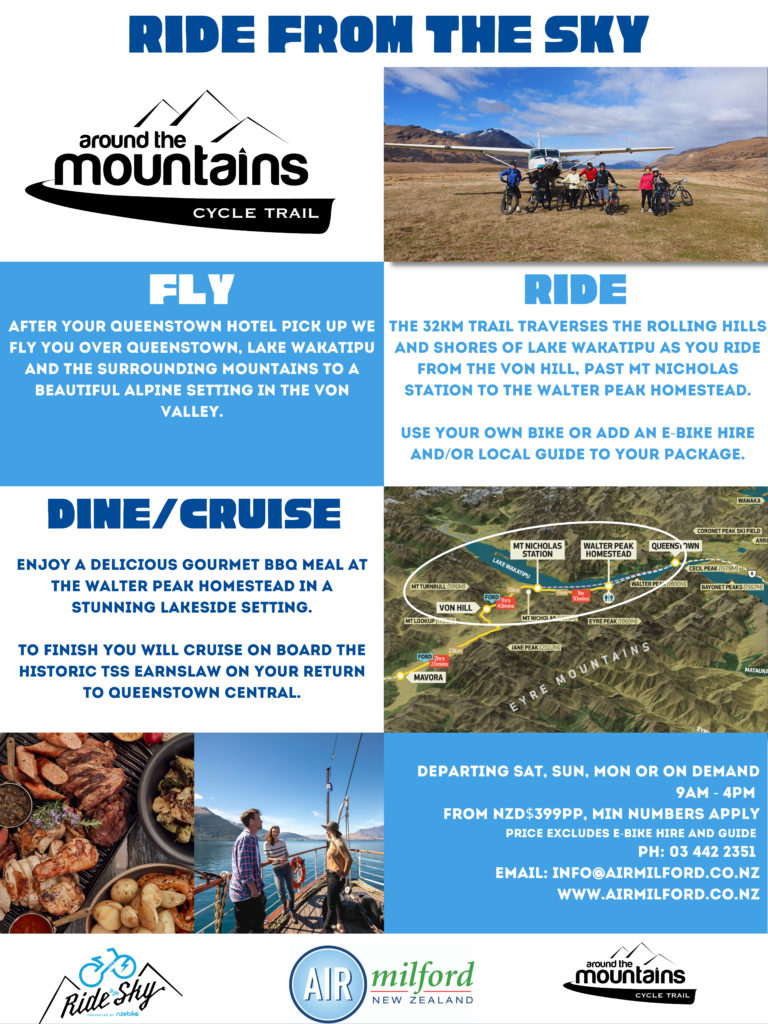 Ride From The Sky Exclusive Tour
All inclusive day of Adventures!
Fly – hold a breath looking at the mountains and Alpine valleys from the sky, flying to the Private Farm on the Von Hill.
Ride – enjoy the scenery of the Von Hill valley and lake Wakatipu, riding a top range eBike with the help and comments of the local knowledgeable guide.
Dine – experience a delicious gourmet BBQ buffet style lunch at the Walter Peak homestead.
Cruise – learn about the history of the oldest steam boat, taking a scenic cruise across lake Wakatipu.
Transport from/to your accommodation is included.
Available only for groups of min. 6 people.