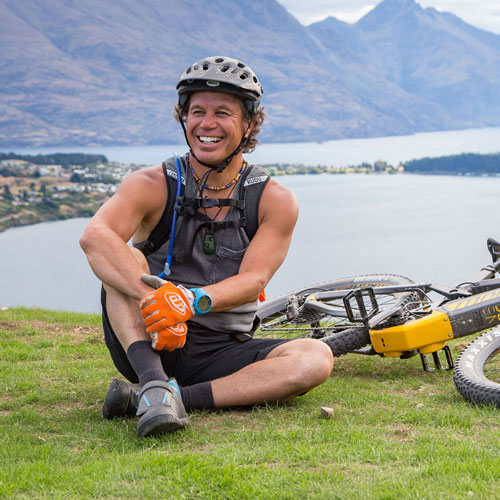 A Queenstown local legend, known for his huge smile, adventurous spirit and passion for guiding, Kiwi, Shay started Ride To The Sky to share his passion for eBiking.
After years of downhill biking, Shay first discovered eBikes on a trip to the US. An avid adventurer Shay was determined to get his own eBike and began pushing it to the limits, keen to discover the full potential of this exciting emerging technology.
He started posting video's and images of his eBiking adventures online and Shay's friends were blown away by the breath-taking footage. After countless requests from friends, begging Shay to take them on eBike trips, Ride To The Sky Tours was born.
With years of experience working in Queenstown's tourism industry, extensive knowledge of local trails and an unsurpassed passion for eBiking, Shay loves taking people off the beaten track and showing guests the real New Zealand.
Born and raised in Russia, Ksena worked and managed some of the best catering companies in her home city of Sevastopol.
She moved to NZ in 2017 and didn't waste time putting her skills to work managing some top local catering companies in the Queenstown-Lakes district.
She has always had a passion for wine and recently gained a Level 3 certificate from the Wine and Spirit Education Trust to turn that passion into a business.
Ksena has immersed herself in the outdoors since living in Queenstown and enjoys rock climbing, hiking and has found a love for eBiking.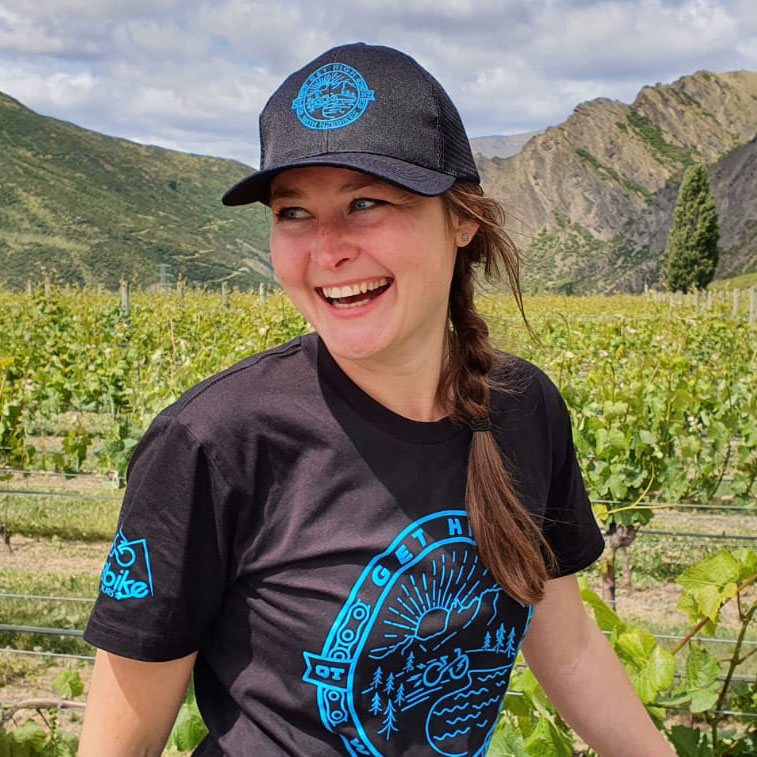 Our Ride To The Sky Guide Network
Adventurers are known for adventuring, and our guides are no different.
Some of our other guides travel around the world following the seasons, or head back into the district when the settings are just right.
We have a network of passionate eBikers and guides working with us and looking forward to joining you on your next adventure.