Get Far and High with Ride to the Sky
eBiking is becoming more and more popular around the world. Exploring new places in active way is Fun and Joy! On eBike you can ride further and faster reaching the most interesting hidden places. Along the ride you will definitely notice the special scenic spots that is so easy to miss just travelling in a car.
Ride to the Sky offers All-Inclusive Private Customised Guided eBike Tours designed with all your preferences and wishes. Personal, highly trained and informed tour guides provide an awesome lifetime-memorable experience!
All tours include Transport and Picnic Style Lunch!
Contact directly to create your Special Tour!
Fully Guided with Expert Local Guides
Customised to your special preferences
Picturesque views and Hidden gems of Otago area
High quality top of the range Moustache eBikes
Exclusive trails
Suitable for all ages and skill levels
5 star reviews
Complimentary Photos and Video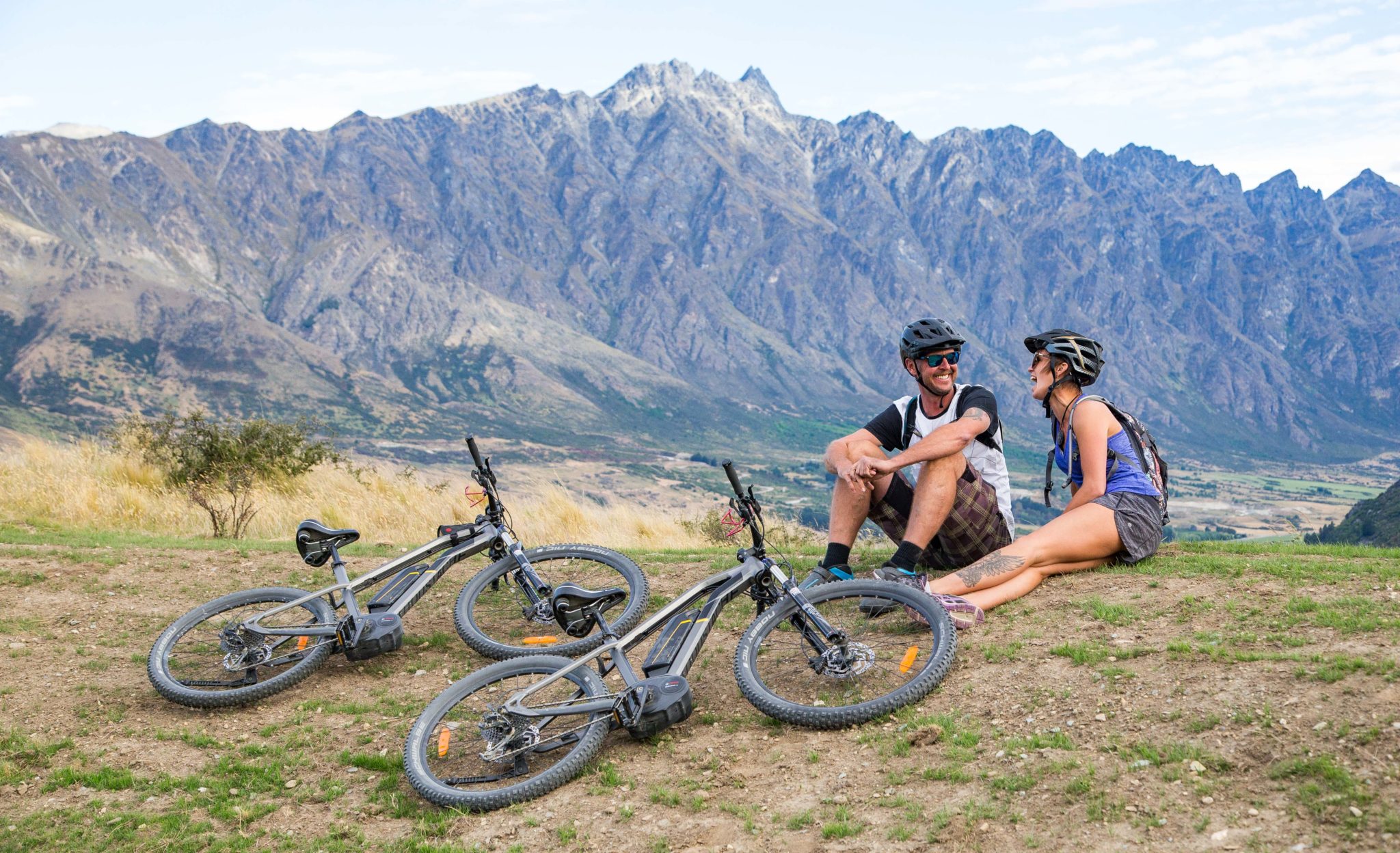 Ride to the Sky
Mountain Scenery Tour
This is an exclusive adventure to the top of the 800m hill in Queenstown.
An access to the private trail gives you an opportunity to climb the hill and enjoy the spectacular scenery showcasing the very best of Queenstown's natural landscape.
This is only Guided eBike Tour in Queenstown where you can rich one of the best places to view great mountain ranges such as Remarkables, Coronet Peak, Crown Range and Ben Lomond.
Ride Higher – Feel the Freedom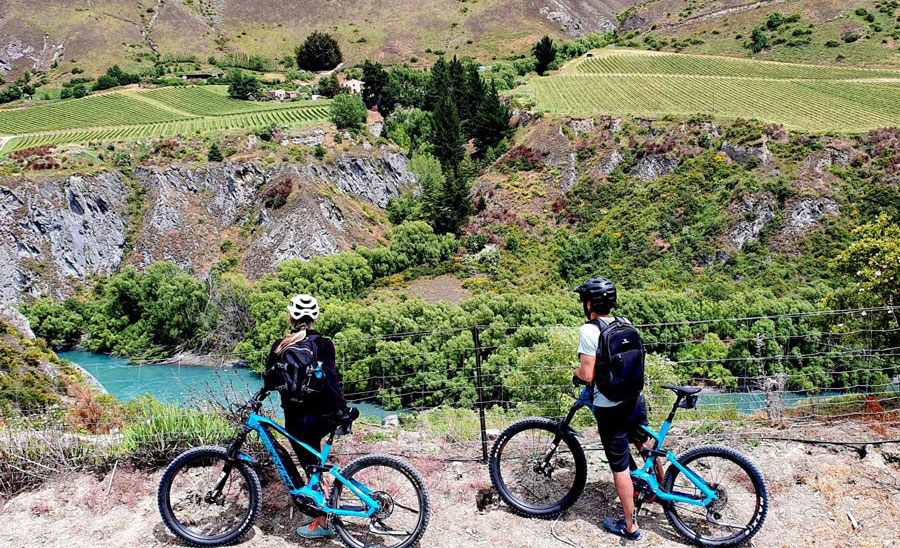 Ride to the Vines
Wine and Scenery Tour
Central Otago is world famous for it's wine and especially it's Pinot Noir. So how about a wine tasting by eBike with the Ride to the Vines eBike Guided Tour.
One of our knowledgable guides will accompany you the whole way, taking you on one of Queenstown most popular trails from Arrowtown to Gibbston Valley.
You will learn the history of the wine industry, explore the secrets of vine growing in Central Otago, visit the wineries and taste delicious local wine.
An Otago wine tasting guided tour by eBike has to be the #1 thing to do in Queenstown.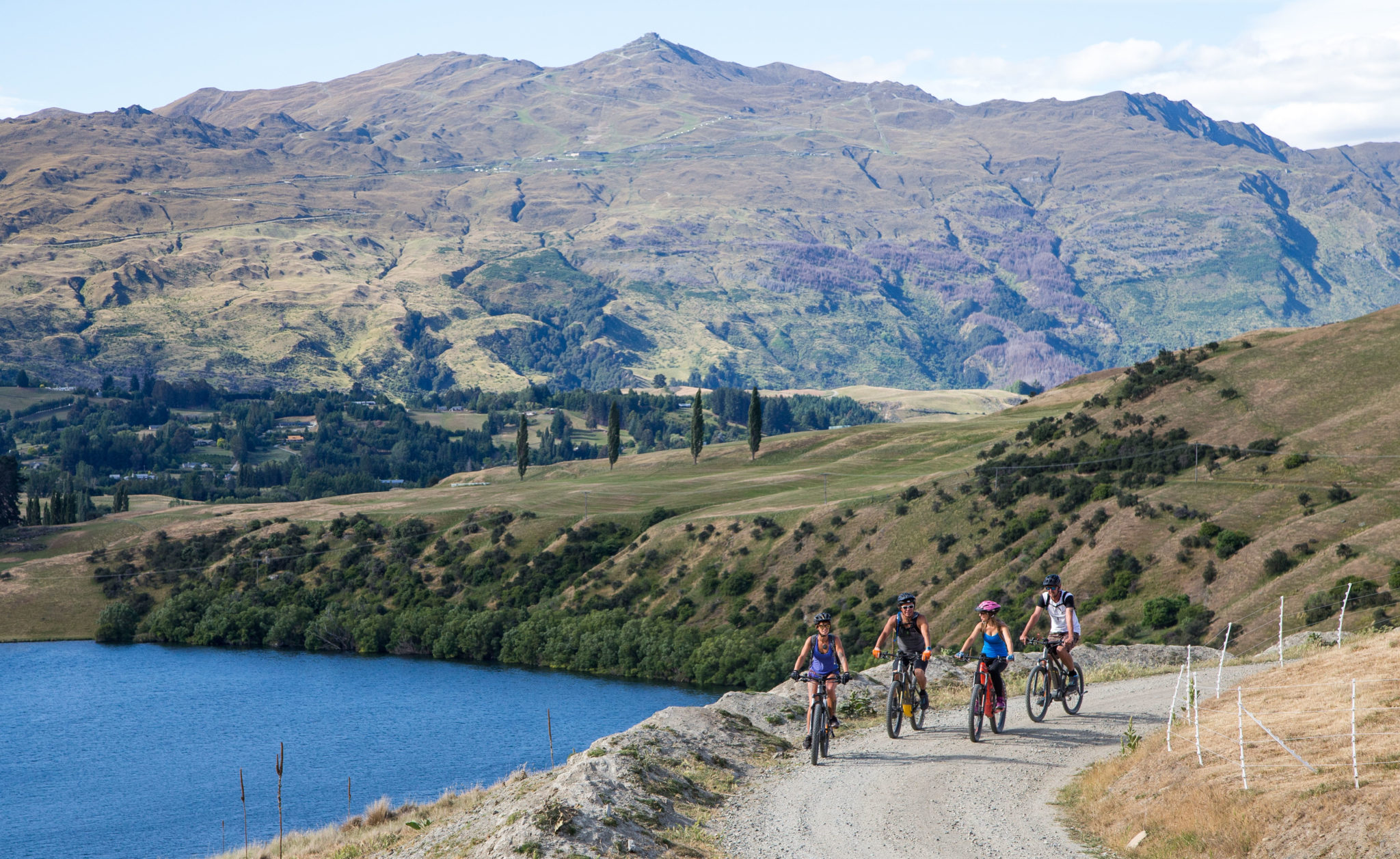 Ride to the Lake
Lake & Rivers Scenery Tour
Discover the secret corners of the great trails around Queenstown with the local knowledgable guide.
You will ride towards Wakatipu Lake along Shotover and Kawarau Rivers, learn the Central Otago history and hear interesting stories about Queenstown area.
Ride to the Lake Guided eBike Tour, with a mixture of flat windy trails and hill climbs, is perfect day activity for any age and level of riding skills.