Do you know that eBiking is the new popular activity all around the world. Riding an eBike opens up many opportunities to connect meaningfully with your destination and experience freedom throughout Queenstown Lakes region.
A ride in Queenstown area offers invaluable gifts from nature, solves problems, and inspires great ideas. It doesn't matter what the weather is doing, there is always something magnificent about the view and the space.
We believe that eBiking is the key to a richer, more fulfilling experience, and we promise: once you feel the magic of your adventure, you will want to do it again and again.
Get Far and High
with Ride to the Sky
Fully Guided with Expert Local Guides
Small group Tours
Picturesque views and Hidden gems of Otago area
High quality top of the range Moustache eBikes
Exclusive trails
Suitable for all ages and skill levels
5 star reviews
Complimentary Photos and Video
Such an incredible way to explore what I couldn't physically ride other wise and Shay is an absolute local legend!
To see that look on their face when they reached the top of a mountain and take that first look of what they have accomplished – it's priceless, it's what I live for.
Shay and the team were amazing. We spend a few hours on the bikes and saw some incredible scenery. I've done a lot of different touristy things in Queenstown, but this was by far my favourite.
Had the pleasure of taking a bike tour with Shay as part of a stag do. Big highlight of the weekend. No stress, no worries. Shay sorted everything. Great way to see Arrowtown and Gibston Valley.
Thank you Shay for the best birthday. A big group of us had an excellent guided E bike trail from Hilton to Jacks Point. A really fun activity, with stunning views and great knowledge from our guide. Cant wait to do it again.
Go Further, Faster, Longer.
Our Future with eBikes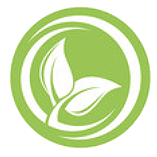 An eBike is an answer to many questions and challenges of our time: Resource scarcity, Climate change, Urbanisation. Anyone who rides an eBike is travelling in a cost-effective and environmentally friendly way.
With our Tours we want to contribute to a climate-friendly future in which people are mobile in a Sustainable, Flexible and Fun way.
#1 Activity in Queenstown for the best scenery photos
Get News, Deals & Info on New Tours